Real Estate 101
CATEGORIES
SEARCH ARTICLES
ARTICLES
Real Estate 101 Home

>> Lenders: Making a list checking it twice....
Questions? Contact Us For Answers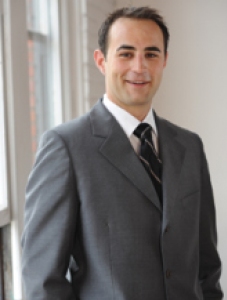 Author : Michael Campagna
Michael Campagna has been in the mortgage business for about 6 years. Throughout these years Michael has been associated with thousands of mortgage transactions. Through this experience Michael has developed a natural intuition that has allowed him to understand a person's wants and needs. His approach is a little different compared to others. Michael does not assume. He lives by the code: collect, organize, execute. Through this process Michael breaks down the mortgage process outlining the mechanics behind a mortgage and the elements that come along with a mortgage. This analysis allows the client to gain an understand of the numerical value and logical value behind mortgage finance. This allows Michael's clients to be fully aware of exactly what is been offered and eliminates the red tape that comes along with uncertainty. Thus, comes Mortgage Made Simple.. Micheal's dedication to the over all mortgage process is able to be defined is the mandate as this is his creation.