Plan A + Social Initiative Housing Program
Mission Statement
To help people achieve sustainable employment and housing by providing structure and short term housing while they get on their feet.

Who Are We?
Plan A is a boutique brokerage led by Anoop Majithia and focused on the downtown Vancouver residential property market. Plan A has experienced significant success since it began in 2001, and is excited to introduce their Plan A + Social Initiative Housing Program as an opportunity to give back to the community it has belonged to for almost 20 years.

What is Plan A +?
Plan A + is a program put together by Plan A Real Estate which aims to provide accepted candidates with free, short term housing, providing them an opportunity to build the equity needed to make the move to a long term, sustainable housing situation. Plan A + is about helping people get out of the cycle of poverty or homelessness by providing the stability of housing, and working with successful candidates to foster structure in their lives conducive to maintaining gainful employment and a healthy lifestyle.
Please note that while Plan A + will take all applications, it is not in a position to help candidates deal with addiction issues.
Applicants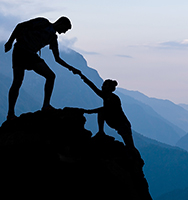 If you are someone who is working, but cannot cover a damage deposit, or are struggling with the other costs of moving or becoming housed at this time - or if you are struggling to find work that will meet your housing needs, but want to keep working on that and could use some help -please consider filling out an application for Plan A +. We are looking for people who are in these or similar situations for our program, and are excited to hear from you. If what you need is a boost up to reach your housing and employment goals or needs then we may be able to help!
Contact Information
Please contact Nate Huizinga at community@plana.pro or (604)710-4849 or complete the application below.